The online school designed to help you learn how to get organized, be more productive and efficient, and to reclaim time for what really matters to YOU.
Terminator Anti-Procrastinator 2 : The alignment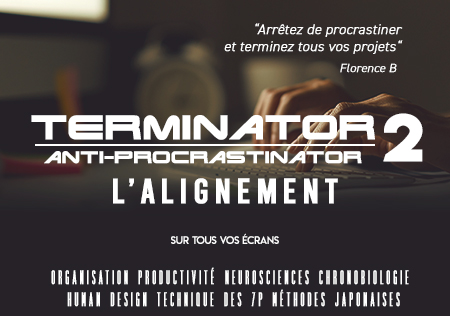 Stop procrastinating and finish all your projects.
This is the augmented version 2:
embody your Human Design to find the methods that suit YOU and help you take action with fluidity and alignment.